Back to Store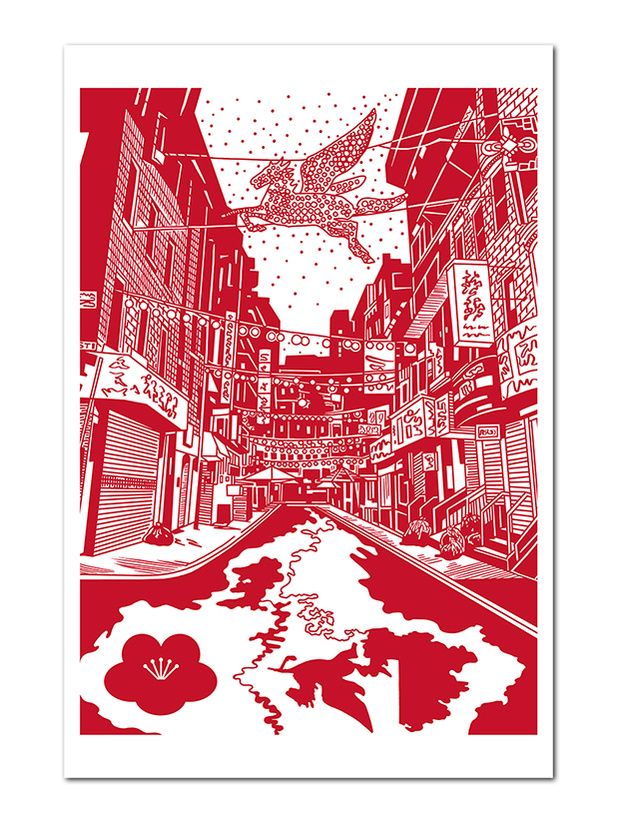 Send Chinatown Love - 8x12 Matte Print
$35.00 USD
8"x12" including white border - $35

Matte Paper – smooth surface, 230g
Fee includes shipping within the US – priority mail.

3 days for print processing + time for shipping.
Please email me for any additional requests: lily@lily-qian.com
About this artwork:
In honor of Asian American and Pacific Islander Heritage Month, 2022. Illustrator, Lily Qian partnered with Everpress to design a t-shirt to benefit Send Chinatown Love. With your support, we raised $1182! The campaign has ended, however, we are still receiving requests for additional tees and prints. At this time proceeds from the prints will also be donated to SCL.
https://www.sendchinatownlove.com/donate.html
Thank you for your support!
About Send Chinatown Love:
Founded during the early days of the COVID-19 pandemic, Send Chinatown Love is a New York-based, entirely volunteer-run organization that supports small, Asian-owned businesses across all of the city's nine Chinatowns. Mission: Responding to the needs of Asian-owned businesses at the start pandemic and evolving with them over the last two years, Send Chinatown Love looks to break down barriers that prevent Asian-owned businesses from achieving their goals, providing customized services and resources for small businesses across New York's nine Chinatowns while creating opportunities for community involvement and support. To learn more about Send Chinatown Love, check out their Instagram @sendchinatownlove and website sendchinatownlove.com